100% Digital & Teacher-led Language Laboratory
Extensive course materials for Schools (Pre-School & K-12) & Professional Colleges
Teacher Console
With functions such as Broadcasting, Screen capturing, Monitoring, Audio/Video Recording, Lesson Assigning/Editing, File transferring, Two way communication etc. in the language lab system, the teacher console acts as a control board for the educator to instruct and monitor the activities of students while they practise the lessons. The teacher could interact with students individually from the teacher console without disturbing others.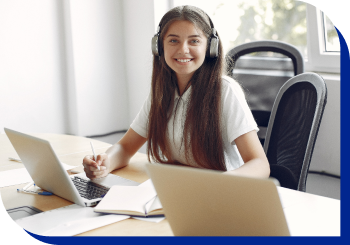 Student Console
The student console in the digital language laboratory acts as a control board for the students to listen, repeat and compare the lessons allotted in the class by the teacher. They can interact with the teacher, save recorded files and forward the files to the teacher to evaluate. Since the laboratory gives every learner freedom to learn at their own pace, it is flexible and does not necessarily require a teacher all the time.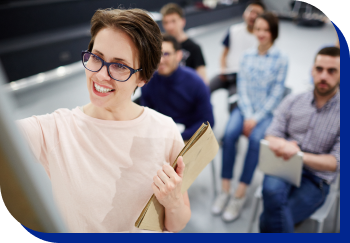 Single & Group Communication
Oréll language lab software facilitates individual, group discussions and other collaborative learning activities. Teacher can assign topics for group discussion and broadcast an instruction to all the students using the language lab. Students can interact with the teacher through their head phones, and are equipped with voice recorder options which allow them to have an active role in stimulating learning activities – either alone, in groups or pairs.